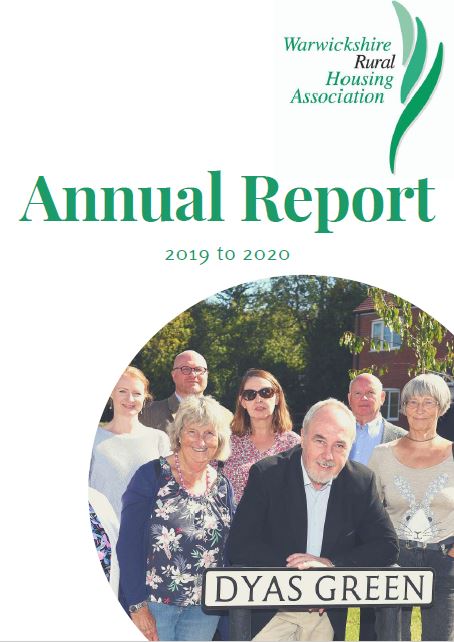 Every year we publish a report for tenants and partners on our performance and achievements. This is part of our promise to be open and accountable in everything we do.
Our 2019-2020 annual report is now available on our website.
This report explains how we performed between April 2019 to March 2020.  It was another busy year for us.
WRHA have provided much needed affordable homes, for local people in Warwickshire's villages, since 1989, and in December 2019 we celebrated our 30th anniversary. With the completion of a further 12 homes between April 2019 and March 2020, WRHA now provides homes to almost 600 families, couples and individuals in 43 communities.
Throughout the year, we continued to focus on making a real contribution to our residents and their communities. We have helped families stay together in the villages they know and love, including helping three generations of one family find homes in neighbouring villages. We embraced innovative building technologies in our new developments and helped our residents reduce their energy bills with the introduction of air source heat pumps. And we supported our communities as much as we can, such as donating towards new playgrounds in two Warwickshire villages. We have committed to improving our repairs and maintenance response and our engagement and communication with residents.